Family immigration is one of the most common pathways that migrants use to procure permanent residency in the United States. Every year USCIS reviews hundreds and thousands of petitions from spouses, parents, fiancés, siblings, and more. Each familial relationship is considered, but only direct family relationships are legally defined as qualifying for immigration-related petitions.
Petitioning for a family member depends on a few factors:
1) The relationship between the petitioner and the foreign national;
2) Proof of the claimed relationship and if it qualifies for immigration purposes;
3) The immigration status of the petitioner (united states citizen or legal permanent resident); and,
4) Where the foreign national is located at the time of filing.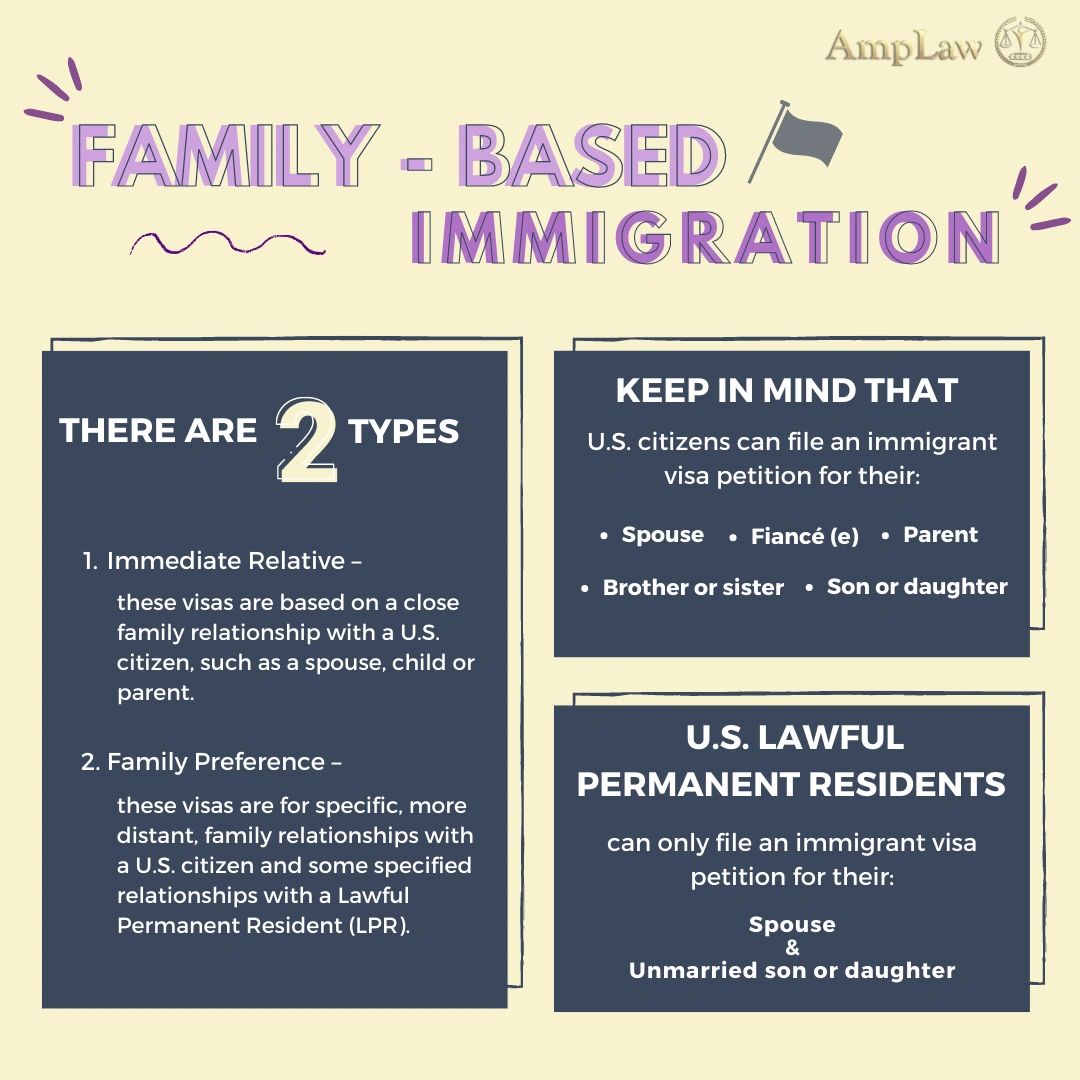 For family-based petitions, the process begins with identifying the kind of relationship between the petitioner and the beneficiary. Not all family relationships will qualify for immigration-related purposes so it's important to first resolve this before submitting any forms on behalf of a family member. After identifying the relationship, the next step is to fill out Form I-130, Petition For Alien Relative. This form will ask questions about both the petitioner and the beneficiary. The petitioner will also need to prove that he/she can support the beneficiary, if need be, and is living above 125% of the national poverty line. If the petitioner is living below the poverty line, then they will need to have a joint sponsor join the petition.
After the I-130 has been approved, there are a couple of ways in which the process can go. If the beneficiary is in their home country, the petition is then sent to the National Visa Center for the beneficiary to await an available visa or consular process to then enter the United States. However, if the beneficiary is in the United States at the time of filing, a petitioner may be able to file for other additional forms like:
3)  Work Permit
Better known as the "green card", allows immigrants to the United States to seek permanent residency here. Under the legislation that governs this aspect of immigration in the US, the individual applying for adjustment of status would need to show that they were initially "inspected and admitted or paroled" into the US and have satisfied the requirements for permanent residency as prescribed for each type of admission into the country. The categories of admission include:
1) Family-Based
2) Employment-Based
3) Special Immigrant Categories
4) Humanitarian-Based
---
For more information about family-based immigration or admission-type immigration, be sure to join our mailing list and check out more of our blogs! To schedule an initial consultation with us today, don't hesitate to contact us at (469) 454-2596.